Zinedine Zidane arrives in Turkey looking relaxed
Some people have called Tuesday's Champions League game against Galatasaray an early cup final for the Real Madrid, who can ill afford another defeat.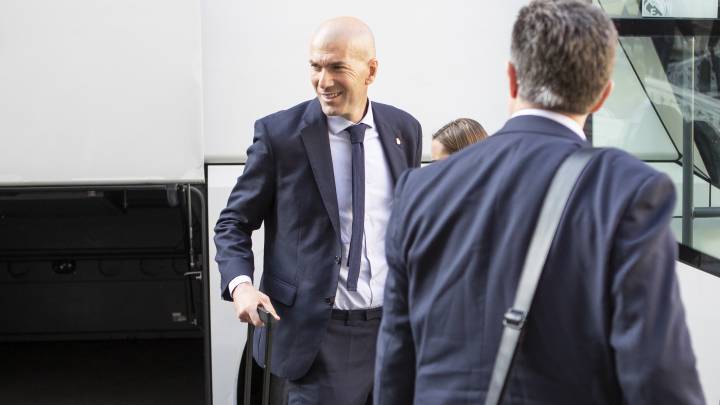 Pressure? What pressure? Certainly going by the smile, Real Madrid manager Zinedine Zidane is showing a positive face as he and his team arrived in Istanbul on Monday. The Frenchman could be playing for his future on Tuesday against Galatasaray in a Champions League group game that carries huge significance in terms of qualification prospects, with defeat leaving the Spanish giants with a very complicated mission.



Champions League
*Update 21 de octubre de 2019
All smiles in Istanbul
Zizou took his troops to the Cirigan Kempinski Palace, a stately royal building on the banks of the Bosphorus where Madrid will be based until two hours before the match against the Turks. The Frenchman got off the bus first and was seen smiling when he mixed up his suitcase with Militao. There was a sense of relaxation in his demeanor despite the importance of the October clash, where he is without Luka Modric and Gareth Bale, both due to injury.
In a stadium that can be intimidating for most, there will not be many travelling support for Los Blancos. Monday's schedule included the team's training session (18:00), preceded by Zidane and Sergio Ramos speaking at the press conference.