Bayern Munich: Barça loanee Coutinho "a stranger" in Bavaria
The Brazilian has come under fire from former Bayern midfielder Dietmar Hamann, who claims the on-loan Barça player is not fitting in at the Allianz Arena.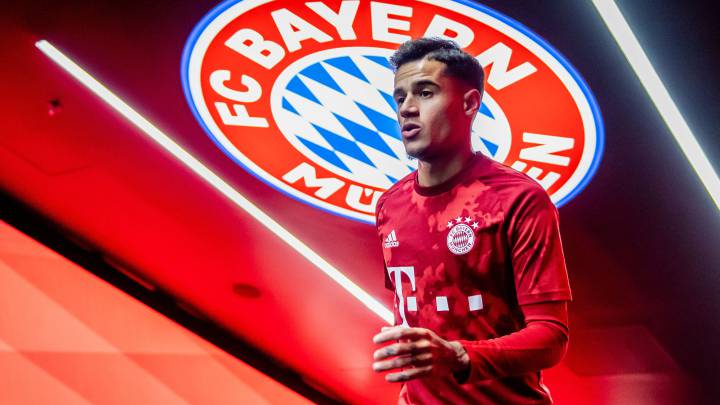 Philippe Coutinho arrived in Bavaria as a signing designed to make a statement while also providing a creative spark for Bayern Munich in the mould of Real Madrid midfielder James Rodríguez, the Brazilian tasked with adding a little stardust to a central line blessed with an abundance of pace.
The on-loan Barça player, for whom Bayern paid a fee of 8.5 million euros for the season, started off brightly enough and was among the nominees for the September player of the month award. However, his form has tailed off in line with Bayern's general struggles and Coutinho was singled out for criticism after the Bundesliga champions narrowly beat Olympiacos in the Champions League.
Coutinho "like a stranger within the team" at Bayern
Speaking on Sky Sports in Germany, former Bayern midfielder Dietmar Hamann offered his opinion on the Brazilian and suggested he is finding it hard to integrate: "It seems to me like he is a stranger within the team. I can't remember a decent attacking move he has made. When you have a player like that in your team and he's not making any difference then you have a problem. He is only displaying half the talent he possesses."
"That said, we have to give him time. He has more than 30 games ahead of him and he has to start to adapt at some point," Hamann added.
Coutinho signed for Bayern Munich last summer after finding himself surplus to requirements at Barcelona and the Bundesliga club have the option to buy him for 120m in June 2020. However, despite initially stating that the Bundesliga suited him more than LaLiga due to its similarity to the Premier League, the first questions are starting to be asked of Coutinho.