Mbappé, number one 2020/21 season priority for Real Madrid
Florentino Perez plans to do everything in his powers to secure a move to the Bernabéu next summer for the French international.
Last Tuesday a series of WhatsApp messages were doing the rounds amongst the Real Madrid board of directors with the main takeaway being: "Have you seen what Kylian Mbappé did tonight?" (referring to the PSG striker bagging a second half hat-trick against Club Brugge in the Champions League).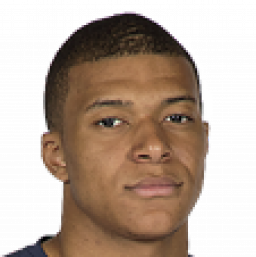 For some time now, Florentino Pérez has his mind firmly made up that the French player is the missing piece in his side and at the age of 20, a player on which to build a team going forward as were the likes of Cristiano, Zidane or Ronaldo. The Real Madrid president is aware of the huge complexity in securing a move for the French player from Paris to Madrid. PSG are not a selling club and this was apparent with their position this summer in denying Neymar a return to Camp Nou but the positive relationship between both Florentino and his PSG counterpart Nasser Al-Khelaifi and positive lines of communication should ensure that both men sit around the negotiation table.

PSG's selling price for the player is expected to sit at approximately 300 million euro, a figure which equates to Real Madrid's outlay in new recruits this summer with Eden Hazard costing 100 million euro, Jovic (60), Militao (50), Mendy (48) and Rodrygo (45). 
Mbappé's position key
The position of the striker is fundamental in any potential move. At present there are signs of tension between player and head coach Thomas Tuchel with Mbappé frustrated to start Tuesday's Champions League tie on the bench. "I wanted to start the game but I later showed that it's complicated for the coach to not use me...". There was also a degree of friction between both individuals last season with the German coach leaving the player out of the starting XI for the Ligue 1 season run-in which impeded the striker on adding to his season goal tally of 33, losing out to Golden Shoe winner Lionel Messi on 36.
Real Madrid's interest in the player is no secret, to the point that the club were forced to issue a statement in July 2018 stating that rumours that they were in negotiation with the player were false. The Spanish club are biding their time aware that in 2017 before moving from Monaco to Paris, the then teenager was anxious to move to Spain. Mbappé is set to play at the Bernabéu on November 26 when PSG face Zidane's men in the Champions League group stage and showcase his talent. Madrid are playing a patient game with Florentino committed to ensuring that Mbappé pulls on the white shirt of Madrid next year rather than the red, white and navy of the Parisian side.