BARCELONA
Barcelona: The long-awaited return of Ansu Fati
Ousmané Dembélé's suspension opens up the door for an Ansu Fati return as Barcelona against Real Valladolid in LaLiga during the week.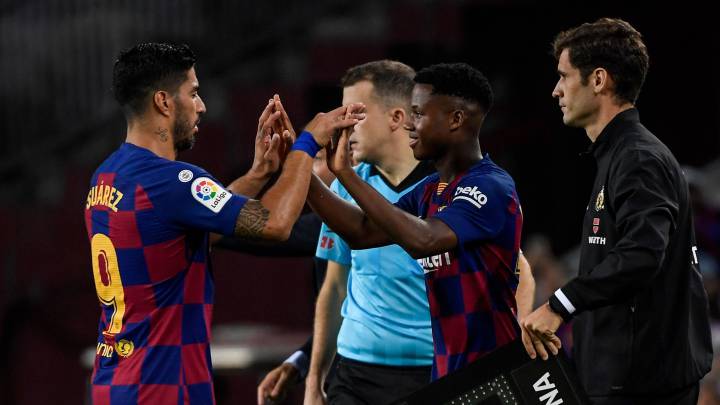 Ansu Fati has not played for Barcelona in a month. The last time he appeared on the field was against Camp Nou against Villarreal on 24 September during Barça's 2-1 win. He came on in the last 12 minutes in that game but has disappeared from Valverde's plan since then. On 15 October, he played 15 minutes for Spain's under-20's but for his club for his Spain debut.
The reason for his absence stem from discomfort in his patellar tendon. At 16, it is the product of his age and growing body. When he returned after suffering from that injury, he found himself swamped with older, more experienced players as competition. Dembélé was back after a month and Luis Suárez and Lionel Messi were also back to full fitness.
With Dembélé out now for two games due to his sending off against Sevilla for telling Mateu Lahoz he was "very bad", Ansu Fati has a chance to return and stake a claim for a spot in Valverde's plans.
Fati will have to wait on the bench. Valverde will have his trio of Griezmann, Suárez and Messi back after lighting it up against Eibar during their last LaLiga outing. He needs those three to accumulate minutes and an understanding as the season progresses but there will be chances with three games in ten days against Levante, Slavia Prague and Celta Vigo.
The league's great revelation this season, Fati has played 174 minutes in the domestic campaign with 59 in the Champions League when few knew his name before it started.