SERIE A
Theo Hernández: "I was insulted a lot at Real Madrid"
The AC Milan left-back says it didn't take long for him to decide he wanted to join the Serie A giants from Real Madrid as "Maldini was very convincing".
Theo Hernández, who left Real Madrid last summer to join AC Milan spoke to La Gazzette dello Sport about his time at the Bernabéu amongst other things.
"I became known as a bad boy," he says. "I was insulted and criticised a lot at Real Madrid, I did some stupid things but I have matured as a person and I consider myself the playful type, who spends a lot of time at home with my dogs and watching tennis on the telvision."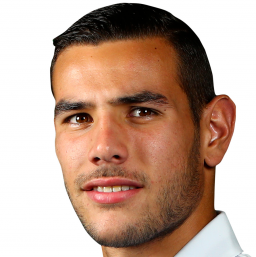 The full-back spent two years at Real Madrid and with Marcelo not performing at his best, there might have been an opening at his position but the arrival of Ferland Mendy and the emergence of Sergio Reguilon meant the writing was on the wall for Hernández. And it didn't take Paolo Maldini long to convince him either.
"It's an honour," he says. "Paolo made football history and not just at Milan, and with me he was very convincing. I didn't take long to accept the offer. I spoke with my agent and immediately we were in agreement."
"The dream is the lift the Champions League, but first you have to get there," he said about his objectives in the future. "Now we are far away from the Champions League places. A lot of things happen in football and I don't know how long it will take but the path we are on is the right one."