Zidane: Bale had club permission to go to London
Zinedine Zidane has given a press conference ahead of Real Madrid's meeting with Leganés, in which he was quizzed about the current situation of Gareth Bale.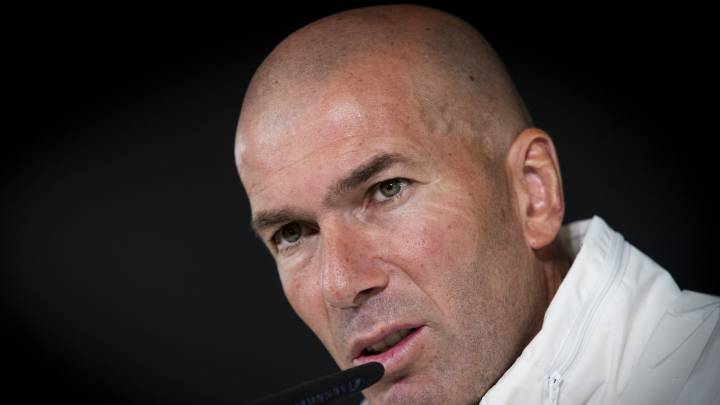 Leganés, first game at Bernabéu after three consecutive away fixtures: "In the end it is what it is. We adapt to whatever the schedule is. We have to be ready, we know the situation and tomorrow we have another game and we will do what we know we need to do to earn the three points".
Memories of the Copa elimination by Leganés in 2018: "I'm honestly not thinking about that right now, bad games and experiences are part of life. For me it is quite the opposite, when there are difficult moments you have to think about what will be the next game, about three possible points and you have to give everything to win."
Relationship with Bale: "Many things are said. We have a good relationship. He is a player that is here, that trains. If he is not available, he is not available, period. There is a lot of talk. In the end the important thing is that when he is ready and 100 percent, we know what kind of player he is."
Bale going to London: "It was a personal issue, he has had permission from the club [to go to London] and that's it. There is no story. He has left because he is not available… He talked to the club. I can't say what happened. It was a personal issue and he had permission from the club."
Does Bale want to leave: "He has never talked about wanting to leave. When he can train, he trains and when he can play, he plays and he has played a lot this year."
Bale's absence from Bruges: "I spoke with him. Neither he nor James were available. And there is nothing else to it. He will return to Madrid this afternoon."
Read also: "I'm sure Raúl will coach Real Madrid one day"
"Everyone is happy with Bale" - Zidane
Bale with Wales physio in London: "I didn't know. He can do what he wants and be with whomever he wants. I don't know why he was with the Wales physio."
On his comments in the summer ("If Bale leaves tomorrow, then great"): "It was better that he stayed. The talk outside doesn't help. He is an important player for this squad. You are always going to talk about this, but I think he is happy to be here."
Bale's possible departure in January: "An offer is not going to come, I don't think about that. He is a Real Madrid player, in January there will be talk, and then in June. I will count on him when he is ready to play. Everyone is happy with him."
Are you a little tired of the criticism?: "It has always been that way, even when we won games and titles. I know where I am, there isn't much else to talk about. You have to win games. A coach's job involves many things behind the scenes, but the results are very important. It will always be that way, as long as I coach Madrid."