Gareth Bale would've had golf ban - former Real Madrid doctor
Alfonso del Corral, who was the head of the medical team at Los Blancos between 1994 and 2007, declared the damaging effects of the sport.
Alfonso del Corral, the doctor who headed up Real Madrid's medical team between 1994 and 2007, spoke with El Golazo de Gol to give his expert view on the ongoing debate over Gareth Bale. According to him, the Welshman's self-proclaimed love of golf could be one of the damaging factors to his injury problems.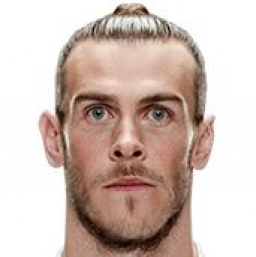 Bale, golf and Real Madrid don't mix
"If I was in charge of the medical team at Real Madrid today, I would have banned golf," stated the doctor. "Golf produces a massive load on the lumbosacral column.
"It is clear that this muscle area can be affected by the efforts of the spine, which then affects other areas. It is an aspect that should be avoided and prevented from happening."
Bale has mentioned on several occasions that what really motivates him is getting onto the course for a round, something commented on recently by ex-Madridista Mijatovic. So much so that this sport has come to define him in the Bernabéu dressing room, where he is known as 'El Golfer' by his teammates.
Del Corral also commented on the recent report about the forward's potential issue of having a relatively low tolerance for pain.
"It is not a problem of pain, it is a problem of inflammation, and of his body working correctly," he explained.
"For some reason his ankles, calves, muscles, whatever... are failing him, they overload, they seize up. That doesn't mean he can't play, of course, he can play with some pain, but he would be hampered and that makes no sense.
"Pain is not the important thing here, it is more that he can't be his true self: he can't run, he can't sprint, he can't jump, because that muscle is restricted or torn."
Bale's market valuation secrecy
The other major news during the rounds on Bale's injury situation is over the secrecy behind them, with the player asking that details are not revealed to the public. Dr Del Corral sees commercial reasons behind this.
"The information on his personal injuries could lower his market valuation. He is one of those players who can be transferred for tens of millions of euros and, therefore, these details are very delicate.
"Obviously it could make a big difference if the club decides to get rid of him. I understand why the player does not want it to be known."
The recent actions from the Welshman, including him missing training, has seen one of Real Madrid's biggest fans lash out.