Keylor Navas' special quality that Zidane "didn't want to lose"
Ex-PSG goalkeeper Mickaël Landreau has revealed the "special" contribution that Keylor Navas has made at PSG and the reason Zidane "didn't want to lose him".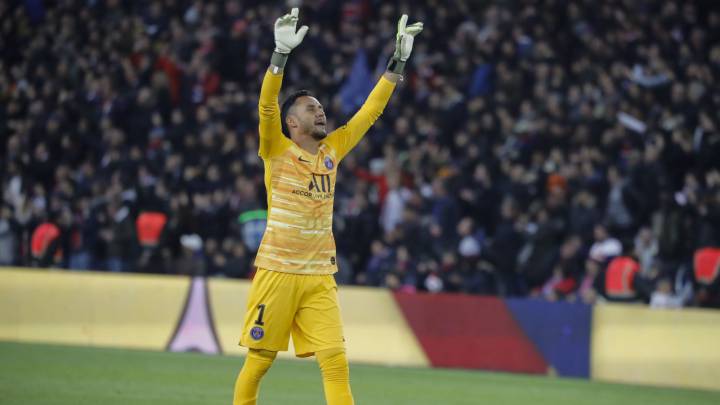 Keylor Navas left Real Madrid for PSG in September as the Costa Rican keeper, who had helped Los Blancos to three consecutive Champions League titles, could no longer bare standing in the shadows of Thibaut Courtois.
Having shared duties with Courtois while Julen Lopetegui was in charge, Navas quickly dropped to a permanent bench-player role under Santiago Solari (aside from Copa del Rey fixtures).
With the return of Zinedine Zidane in March, the 32-year-old South American shot stopper found himself thrust back into action, only to be later informed by the French coach in the summer that Courtois would be his number one for the upcoming season.
Unwilling to continue playing second fiddle to Courtois, Navas joined Paris Saint Germain, where he has brought security and stability between posts, an area in which the Parisian club had been struggling following the departure of Gianluigi Buffon.
Navas: eight clean sheets in 10 games for PSG
And his contribution to his new club has not gone unnoticed by former PSG keeper Mickaël Landreau, who highlighted the calm the ex-Real Madrid keeper has instilled throughout the team.
"Keylor Navas brings something special in Paris and that is calmness everywhere. We are no longer talking about a problem in the PSG goal and that is incredible," said Landreau, who played for the Ligue 1 club from 2006 to 2009.
"Everyone knows, whether in the club or outside, that Navas is number one... He's a superior player and always in good spirits in the day-to-day life. Zidane didn't want to lose him because of that. Besides his sporting quality, it's an incredible contribution."
PSG currently sit top of both Ligue 1 and Champions League Group A, with Navas having kept an incredible eight clean sheets and conceded just three goals in 10 games across both competitions since joining in September.