FOOTBALL
The story behind Real Madrid rejecting Pedri twice
In February 2018, Pedri was due a visit to Real Madrid and while he arrived, bad weather hampered the visit and the club decided he wasn't good enough.
Pedri signed with Barcelona during the summer. The 16-year-old cost €5 million and was immediately loaned back to Las Palmas, the club who sold him. It has only been a couple of months but that price, which could increase based on performances, is already starting to look like a bargain.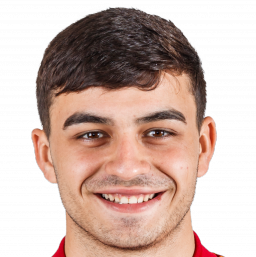 Barcelona are rubbing their hands and many of the teams who had Pedri on their radar are starting to regret not moving faster. Amongst those clubs is Real Madrid. You just have to look back to February 2018 to see how interested they were. At Madrid's academy, they spoke of a kid from the Canary Islands standing out in Tenerife, for Joventud Laguna to be precise. They decided to bring him to Valdebebas to see for themselves how good he was or could be.
On the day he was supposed to play, Monday 5 February, 2018, a heavy snow fell on the fields at Real Madrid's academy. The following day, Tuesday, he trained with the Cadete A side and then on Thursday, two days later, he trained again. He couldn't train on Wednesday as the team had a game.
Pedri not good enough to play for Real Madrid
It was a very short glimpse at the player, just two training sessions either side of a game on the Wednesday which he could not play in. The word came through: Pedri did not have the desired quality to play for Real Madrid. He would have been free had they decided to act but they chose not to. 
During the summer of that same year, Pedri agreed to play with Las Palmas and he moved from Juvenil B to Juvenil A last season. At Las Palmas, there was never any doubt. The name popped up against at Real Madrid during the summer but the response the same: he isn't good enough to play for Real Madrid. Pedri, who wasn't good enough to play for Real Madrid's underage team became good enough to play for and lead Pepe Mel's Las Palmas team in the second division this season.
It wasn't long before Madrid did show an interest in the player. It was too late though as Barcelona had decided to pay €5 million for him and he didn't want to know anything about the side who rejected him twice at a cost of zero. Pedri is the name on everyone's lips at the under-17 World Cup and in Valdebebas, they're pulling their hair out. In fact, you might find photos of Pedri in white in the halls of the famed academy. But those pictures only serve as a reminder of what could have been...