Cristiano Ronaldo upset after substitution
The Juventus forward was taken off for Dybala in the 82 minute of their game against Lokomotiv Moscow.
Cristiano Ronaldo was substituted for Dybala in the 82nd minute of the Champions League match between Juventus and Lokomotiv Moscow this evening, Wednesday. The former Real Madrid player appeared unhappy at the unexpected decision by Juve coach Maurizio Sarri.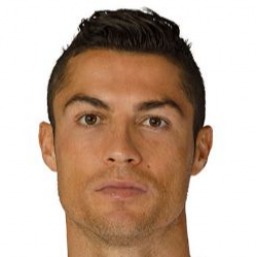 Sarri explains Ronaldo substitution
Sarri however explained both the reason for bringing the Portuguese forward off and the cause of the star's unhappiness: "Cristiano Ronaldo was angry because he's not ok. He's had a niggle in his knee for the past few days, which is overloading his thigh, which tires out too much. At the break he was already worried about it. Then, when I saw him make a movement I didn't like when he was accelerating I took him off because I was scared that he might do himself real harm."
The Juventus coach, speaking to Sky, after his side had earned their ticket to the knock-out stages after a 2-1 win said, "It wasn't our best game, we left too much space for our rivals counter-attacks, but I'm happy with the character we showed. I saw the team wanted to win at all costs".
Ronaldo was close to scoring his 128th Champions League goal early on in the encounter, but Ramsey, following up the Portuguese's free-kick stabbed the ball home after it was fumbled by the keeper.