Ødegaard's situation at Real Sociedad is not like Gareth Bale's at Real Madrid
Ødegaard is doubtful for the Leganés game but is listed for Norway's upcoming matches; If he doesn't play for Real Sociedad tomorrow, he won't go on international duty.
Martin Ødegaard's obligations for club and country in the run-up to this month's international break are very different to the problems Real Madrid have been having with Gareth Bale. Both players are expected to be with their respective national teams as from next week but both have been carrying injuries. Bale's situation differs to that of the Real Sociedad midfielder as he has been sidelined for almost a month and has missed several games but he will surely be needed for Wales in this month's crucial Euro 2020 qualifiers against Azerbaijan and Hungary. If Bale is called up and plays for the national team, it will not go down well at all at Real Madrid for a number of reasons.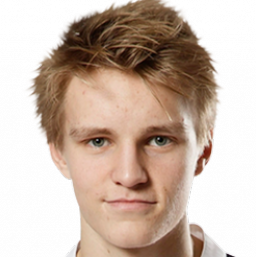 The same thing won't happen with Ødegaard at Real Sociedad, the club has announced to the relief of txuri-urdin fans. The midfielder, who has been sidelined with an ankle injury, is practically ruled out of tomorrow night's game against Leganés at Reale Arena as he has yet to return to full training. La Real will not rush the player back to first team action as there is still a risk that he could aggravate his injury. Ødegaard had been expected to join up with the Norway squad at the start of next week for their Euro 2020 qualifiers against the Faroe Islands on 15 November and Malta three days later. Norway lie fourth in Group F on 11 points - four points behind second-placed Sweden.
Real Madrid game coming up later this month
In theory, if Ødegaard doesn't play in tomorrow's league game against Leganés, he will be excused from international duty. Real Sociedad would prefer him to make the most of the two-week break to make a full recovery and be fit for their visit to the Santiago Bernabéu on 23 November. There is a chance that Ødegaard will have to join up with the Norway squad - just in order to be examined by national team doctors but La Real hope that won't be the case. To avoid such a scenario, the club must send a medical report to the Norwegian Football Federation.