Rodrygo rejected Liverpool before moving to Real Madrid
The player's former coach Elano Blumer revealed the interest in Rodrygo from the Anfield side but the move was ruled out with the offer deemed to be too low.
Despite Rodrygo Goes being the toast of the town currently for Real Madrid fans, things could have turned out differently for the Brazilian teenager with a move to Liverpool previously on the cards.  Former Manchester City player Elano who later gave Rodrygo his debut at Santos revealed the interest in the player from the Premier League side in an interview with ESPN.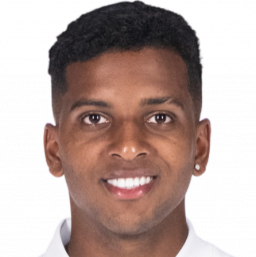 "There was a considerable deal of interest from Liverpool in the player when he was involved in the youth categories. They were interested in securing his services but it was felt at the time that the bid was too low. Subsequently the offer from Real Madrid arrived and after I spoke with the club I told them that the lad was worth taking a chance on".
Raw talent
Currently coaching Inter de Limeira, Elano claimed that Rodrygo's talent was clear to see from an early age: "Even when he was younger, one could see his great talent. He had plenty of tricks and displayed great movement, it was only a question of time before he broke through with the Santos first team. 
The 38-year-old coach added that Real Madrid held great expectations from the Brazilian player. "Hopes for Rodrygo were high from the start and although he still has plenty to learn", Elano concluded that the player's father plays a vital role in the striker's development on and off the pitch, exuding a "very positive" influence on the man who hit the headlines this week with his hat-trick against Galatasaray in the Champions League win at the Santiago Bernabéu .