Gareth Bale to join Wales without having fully trained in 25 days
The Welsh forward returned to Spain after the last international break on 15 October and since then, has alternated gym work with training apart from the group.
Gareth Bale hasn't taken part in full training with Real Madrid since he returned from the last international break 25 days ago but he is due to join up with Ryan Giggs' Wales squad for the crucial Euro 2020 qualifiers against Azerbaijan (Saturday 16th) and Hungary (Tuesday 19th) - two games which could decide whether Wales qualify for next summer's tournament or not.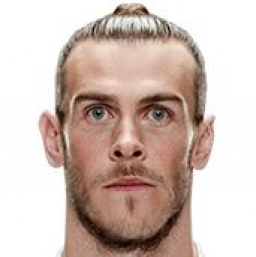 Bale - cramp during the Croatia
Madrid's medical staff were concerned when Bale returned to Spain after last month's international break. He was reported as suffering from cramp during the final minutes of Wales' group game against Croatia, but he continued playing. Apparently, Bale's fitness problems were nothing too serious. But instead of returning to work under Zidane's orders with the rest of the Madrid squad, he spent the first five training sessions working out inside the gym. He didn't travel with the squad for the league game in Mallorca  or to Istanbul for the Galatasaray game. Nor was there any medical report issued by Madrid  - on the player's request, as he is permitted to do under the Data Protection Law. His trip to London - just two days before Madrid's league game against Leganés provoked controversy and fuelled speculation over his future. Since then, he has alternated sessions inside the gym with training out on the practice pitches in Valdebebas but apart from the squad while doubts persist about when he will return to first team action.
So Bale will join up with the Wales squad next week with question marks over his match fitness - without having fully trained with the squad for over three weeks. It's an uncomfortable situation for the club and it's hardly ideal for Wales either. Giggs complained that Bale was not in peak condition during the last international break of last season because he had not played a single minute of Madrid's three most recent games. It's similar this time, we will have to wait and see how he is physically and hope he doesn't suffer more injury problems while he is away.