Mendilibar to Lucas Vázquez: "Go easy, you bastards!"
The Eibar manager watched Los Blancos dismantle his side in Ipurua on Saturday evening and made a request to the visiting winger.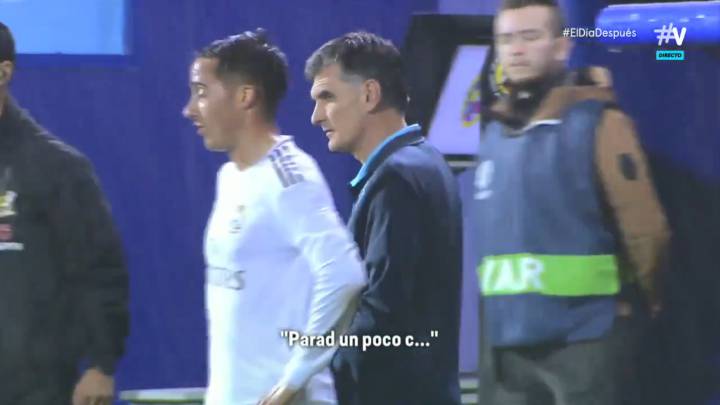 Real Madrid's impressive 0-4 victory over Eibar has been spoken about extensively since that wet Basque Saturday night. One curious incident, however, appears to have been missed, until now.
Madrid told to ease off at Eibar
Two goals for Karim Benzema - taking him to new heights - and one each for Sergio Ramos and Federico Valverde secured a comfortable three points for Los Blancos in LaLiga. And with Eden Hazard finding his form, it was further vindication for the steps Zinedine Zidane has been taking to return the club to the top of Spanish football.
The man in the home dugout, though, was clearly not enjoying the display from Los Blancos, and the Movistar television cameras caught him making a comment to Lucas Vázquez.
"Go easy, you bastards!" the Eibar manager, José Luis Mendilibar, was seen saying to Madrid's winger with the scoreboard reading 0-3 and ten minutes still to be played in the first half.
Vázquez appeared to find it rather amusing and smiled back at the much-travelled coach, while the visiting players may actually have paid some attention to the request, only scoring a single additional goal in the remaining hour or so.