Real Madrid: Gareth Bale's only option is China
According to sources close to AS, the Welshman plans to leave Real Madrid, but a move in January doesn't look viable and China looks to be the most likely option.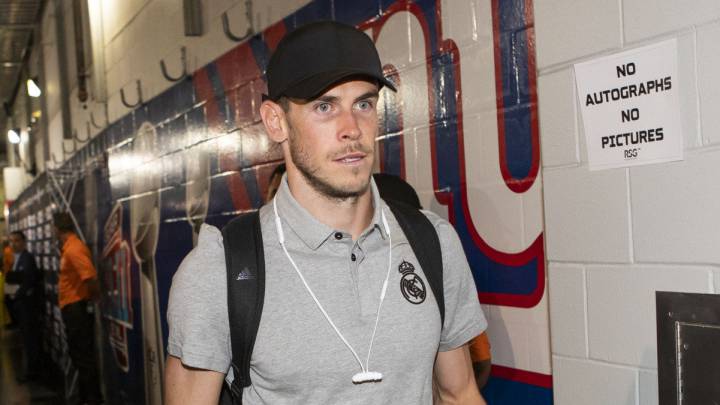 Gareth Bale has had some topsy-turvy spells in his six years at Real Madrid, but none more so than the last month, reaching a situation in which both player and club appear to have reached an impasse. Bale has neither trained nor played for Real Madrid since 13 October, baffling Real Madrid supporters. "Bale and James aren't injured, but they're not available", Zidane said recently, adding yet more confusion, which was further compounded by Bale starting in Wales' qualifier against Azerbaijan on Saturday.
Wantaway Bale's January and summer options
11


According to sources close to AS, the Welshman plans to leave Real Madrid but is aware of the difficulties of a January move and is looking for a way out next summer, with China looking like the only option.
Bale's high wages (17 million euros, net, per year), his blighted injury record (he has only feautured in 51.81% of Madrid's official matches) and his age (30) are all decisive factors in his future. The former Spurs player is also unwilling to lose money when he does move on, which, combined with the above, almost certainly closes the door to top clubs in Europe, the MLS or Quatar. Shanghai Shenhua, a club with whom he was previously linked, has denied its interest in the player.
Criticism and Zidane
Bale, tired of the same old problems and criticism, feels he has almost reached the point of no return at the club and is reportedly still irked by a move to China in the summer being denied by Madrid at the last minute. His relationship with Zidane has also been slowly deteriorating, and problems between the two date back to the French trainer's first stint at the club. In his second spell, Bale has been handed 43.79% of playing time available.
As things stand, the issue is that, although those at the top of Madrid see his exit as a possibility, they will not accept any fee, particularly halfway through the season,