"Hazard is the laziest player I've ever trained with"
Nigerian John Obi Mikel speaking to BeIn Sports Turkey praised the Belgian's talent but was critical of his level of application when it came to training.
Currently playing with Trabzonspor in Turkey, John Obi Mikel spoke to the local BeIn Sports network where he was critical of Eden Hazard's dedication in training sessions with both players coinciding at Chelsea.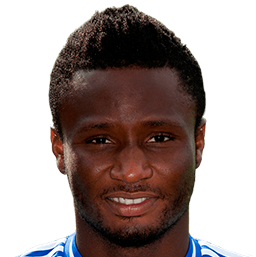 "Hazard has amazing natural talent, maybe not as much as Messi but he can do what he want when the ball is at his feet". The Nigerian then continued to focus on the other side of the Belgian's application: "Hazard is the laziest I've worked alongside in training sessions. He would wait until we'd finished and then on Sunday he'd be the best player on the pitch. It was amazing" stated the veteran midfielder.
Obi MikeI also offered his view on who he feels should win the Ballon d'Or this year had no hesitation in giving Lionel Messi the nod over Sadio Mané. "He could win it (Mané) but I think Messi is at a higher level". Closing, the Trabzonspor player did state that he felt that in his view "Didier Drogba is the best African player of all time".