Real Madrid: Bale lets his feet do the talking
The appearance of the Welshman in the Bernabéu was greeted with jeers on Saturday but by the whistle he had made a start on burying the hatchet.
Gareth Bale stepped onto the pitch after 67 minutes of Real Madrid's 3-1 victory over Real Sociedad on Saturday evening and got exactly what he had probably been expecting: a chorus of whistles from the stands. If he had paused to look up, he may have spotted a banner that read "Rodrygo, Vinicius, Lucas Vázquez, Bale. In that order."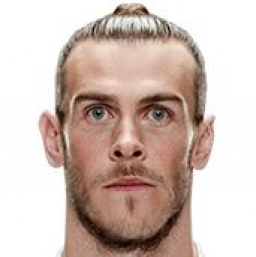 It will take some time for Bale to escape the flag incident – the Welshman posed with his teammates after the Dragons qualified for Euro 2020 with one that read "Wales. Golf. Madrid. In that order" – but at least on Saturday he went some way to nailing his colours back onto the white mast of the Bernabéu.
That Bale, who had not played for Madrid at all in between the two most recent international breaks, when he did turn out for Wales, made light of the matter is perhaps an indication of his full awareness of the media circus surrounding his every utterance. "I must sell papers," he chuckled while admitting that he found the whole thing hilarious. But that should not be confused with a lack of professionalism. It is easy to say a player should do this or a player should do that. Only a full-time athlete knows when their body is in tip-top condition.
Zidane still belives in Bale
As Bale said, it was purely coincidence that he was fit for Wales having been out of action for Madrid since the 4-2 victory over Granada on 5 October. The forward added that when he was fully fit, he would give his all for club as much as he does for country. As soon as he was available for Madrid again, Zinedine Zidane did not hesitate to restore him to the squad. And Bale delivered, on the whole.
It was 2-1 when he came on to replace Rodrygo and then 3-1 moments later when he lifted the ball to Karim Benzema at the far post. The Frenchman nodded down for Luka Modric, who buried a shot past Sociedad keeper Alejandro Remiro to cap a performance that hinted at a timely return to form. Later in the match, Bale carved two chances for himself, one that flashed across goal and another that clipped Merino and rolled out for a corner.
The jeers that had greeted his arrival had subsided by then, the collective Bernabéu memory briefly clouded by the relief of victory after a tumultuous start to the season.
For Bale, it marked a beginning. In all likelihood he is in his last season at the Bernabéu and whether the Madrid fans like it or not he is currently ahead of Vinicius and Lucas Vázquez in Zidane's plans. There is still time for a happy ending to what remains a stellar career in Spain, if all parties are willing.