"Benzema went to Real Madrid despite a better Man Utd offer"
According to Lyon president Jean-Michel Aulas, the Premier League club put more money on the table for the French striker, but the choice was simple.
It was back in 2009 that Real Madrid coordinated arguably their most important summer of transfers in their recent history. The Spanish club made their most significant signing of the modern era with the arrival of Cristiano Ronaldo from Manchester United, while they also added Kaká, Xabi Alonso and Karim Benzema, the latter a promising French forward at Olympique Lyon.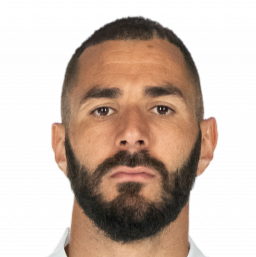 Benzema's Madrid dream
Benzema made the move to Los Blancos in exchange for 35 million euros and since then has spent a decade scoring goals for the capital club. But it could have been all so different. As revealed by Jean-Michel Aulas, the Lyon president, English giants Manchester United had actually offered more money for the player but the forward had his heart set on a move to the LaLiga side.
"When Karim asked me about leaving Lyon I had received two offers: one from United and one from Real Madrid," explained Aulas.
"Karim, just as Fekir did, came to see me and this showed that we had a very trusting relationship. He [Benzema] said: 'My dream is to play for Real Madrid.'
"We sold him to Madrid even though United had made a superior offer."
Lyon's charm offensive
Karim Benzema was one of the very few shining lights for Madrid last season and has continued to star in the early part of the 2019/20 campaign, as his teammates have stepped up. The Lyon president has, however, made it clear that a return to his French club could be the perfect swansong for Benzema.