Real Madrid boss Zidane: I won't ban Bale from playing golf
Real Madrid head coach Zinedine Zidane gave his pre-match press conference ahead of Saturday's LaLiga match with Espanyol.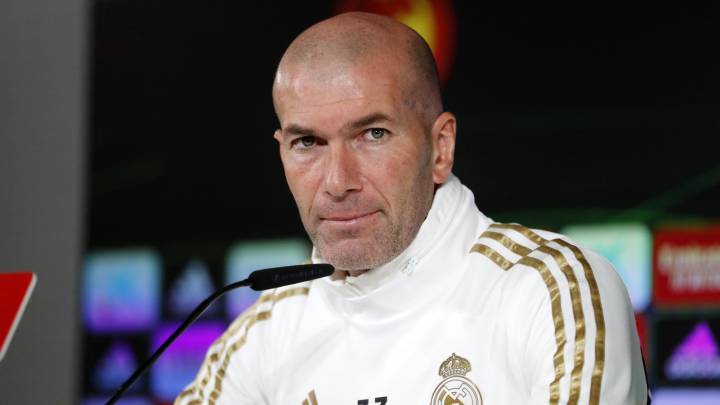 Real Madrid head coach Zinedine Zidane spoke to the media ahead of Los Blancos' LaLiga match against Espanyol on Saturday (13:00 CET).
Espanyol:
"We know that we can't afford to let up for even a second in every match we play. We want to put in a great display. We have to give our all."
"It's a blow, but we have to accept it. It's a bit more serious than first thought. I hope he's back with us soon. The same goes for Marcelo and Gareth [Bale]. I don't want anyone out with injury."
"It happened in the game against Alavés. After that we had two days off, but when the players returned to training he felt it again and that's why he hasn't trained with us."
Wales to ban players from playing golf at Euro 2020:
"I'm not going to ban Gareth, or any other player, from playing golf. They're all grown-ups and they know what they have to do."
Mark out of 10 for himself:
"I don't want to give myself any kind of mark. The only thing I can say is that I'm happy to be at the greatest club in the world and to work with my players, who I have a lot of appreciation for. Every day is a gift for me."
Vinicius Júnior's moment?
"It's Vinicius' moment and everyone else's, too. He'll be with us tomorrow. It's important that everyone's ready."