REAL SOCIEDAD 2 - 2 BARCELONA
Referee should have been helped by VAR on Pique penalty shout
Iturralde González, Cadena SER and As' resident referee, says the referee didn't whistle the second one because the players bodies were in the way.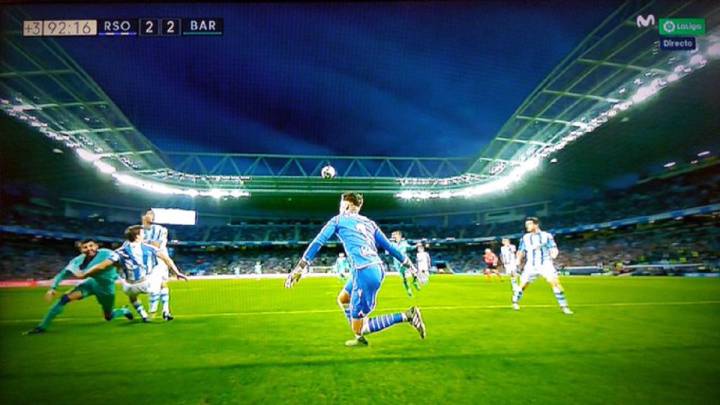 Real Sociedad's 2-2 draw with Barcelona started and ended with debate over penalty decisions. In the 10th minute, Alberola Rojas whistled for a spot-kick after Sergio Busquets looked to pull the jersey of Diego Llorente. Mikel Oyarzabal scored the resulting penalty after VAR had a quick check to ensure all was above board.
That wasn't the end of the penalty shouts though. In the final minute, Gerard Pique hit the ground with Llorente right next to him. The pair got tangled up and there was a lot of jersey pulling going on. The penalty was not given, however, and the ref blew the final whistle soon after.
Iturralde González, As and Cadena SER's resident ref, said: "The referee saw the first and whistled for a penalty. In the second one, he didn't see the shirt pull because the players bodies got in the way. Once he whistled for the first on for a shirt pull, he has to warn VAR that he didn't see the second one."
On the other hand, Gonzaléz says that VAR can not get involved unless it is a clear and obvious effort. "If you are the VAR ref, you know it's impossible to see with the bodies of the players so you have to warn him the referee and tell him 'there was another jersey pull that you couldn't see'. And you have to give him the opportunity to look at VAR because it's impossible to see with the bodies. It's not a clear error and so VAR can't get involved."