Champions League 2019 last-16 draw: how and where to watch
All the information you need on how to watch Monday lunchtime's draw for the last 16 of the 2019/20 UEFA Champions League.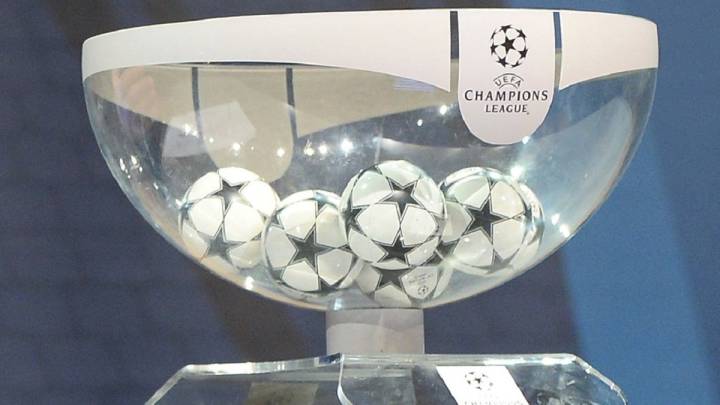 Follow the live coverage of the Champions League draw
The stage is set. From the 32 teams making up the eight groups, we are now down to just 16, and we are very close to finding out which of them will be paired together for the first knockout phase. Fans of all those clubs involved - and others - will be keen to hear their fate as it happens, so we have put together a short guide to help find out how...
What time does the Champions League last-16 draw start?
The draw for the 2019/20 Champions League last 16 will take place at UEFA headquarters in Nyon, Switzerland, on Monday 16 December 2019, and is due to begin at 12:00 CET.
Find out when the draw starts where you are in the world here.
What channel is the Champions League last-16 draw on?
Countries in Europe and far, far beyond will be giving you the chance to follow the draw live. Find out what TV channel the draw is on in your country here.
Is the Champions League last-16 draw available online?
The draw will be streamed live on UEFA's official website, www.uefa.com.
Which teams are in the draw?
For the first time in the tournament's history, only teams from the big five leagues have made it out of the group stages.
Group winners Barcelona, Bayern Munich, Liverpool, Juventus, Manchester City, Paris Saint-Germain, RB Leipzig and Valencia are in one pot, with group runners-up Atlético Madrid, Real Madrid, Borussia Dortmund, Lyon, Chelsea, Napoli, Atalanta and Tottenham Hotspur in the other.
Each last-16 pairing will see a group winner drawn against a runner-up. Teams who met in the group stage cannot face each other, and clubs belonging to the same national association will be kept apart. Here's our handy guide to who could play who.
When will the last-16 ties be played?
The first legs will be held on 18/19/25/26 February, with the second legs scheduled for 10/11/17/18 March.
Champions League last-16 draw live online with AS English
As always, we will be providing live coverage of the draw right here on AS English, bringing you details of every last-16 tie as it is pulled out of the hat. Join us for all the fun and excitement as it happens!