Cristiano Ronaldo header for Juventus defies age and gravity
The 34-year old once again caught the eye for his goal-scoring exploits, this time leaping high above the Sampdoria defender to head home the winner.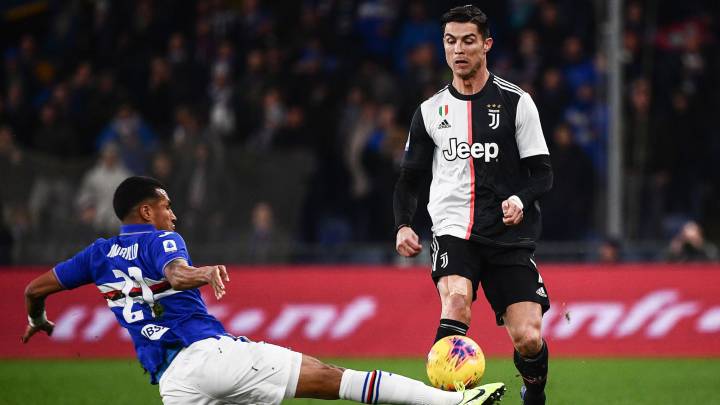 It may have been the night of El Clásico, but former star of world football's biggest derby, Cristiano Ronaldo, still managed to make some headlines.
Ronaldo leaps like a salmon
With the score level with Sampdoria at 1-1, the Portguese forward leapt to meet a high ball in the opposition area. The height he reached, actually meeting the ball with his head on his descent, set Twitter alight as can be seen from some of the comments below.

That goal proved to be the winner, taking The Old Lady back to the top of Serie A, and was Cristiano's 23rd goal in 26 games for club and country. He'll be 35 in February, but appears to be able to still call on his inner Jordan whenever necessary.