Cristiano Ronaldo wonder-goal: "Did I seriously jump 2.56 metres?"
Cristiano Ronaldo added another exceptional goal to his tally against Sampdoria and was surprised when told how high he had risen above the defence.
Cristiano Ronaldo is a player who seems unlikely to often surprise himself by his own ability, but the Juventus forward was left frowning after his astonishing leap to score the winner in the Old Lady's 2-1 victory over Sampdoria.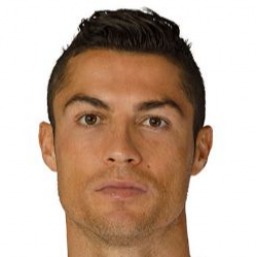 When informed by a Sky Italia reporter after the game that his jump had levelled out at a height of 2.56 metres, Ronaldo couldn't quite believe it. "Seriously, I jumped 2.56 metres? I didn't realise that. I'm really happy with the result. It was a very difficult game and Sampdoria played really well. The whole team showed great character – it was a good goal and I'm happy to have helped my team to pick up the three points," Ronaldo said.
Ronaldo's jump higher than NBA average
To put Ronaldo's leap into context, former Basketball star Michael Jordan holds the NBA record for a "vertical reach during a jump from running" at 116.8 centimetres. Ronaldo, according to researchers, was 71 centimetres off the turf when he met the ball. The average jump height of an NBA player is between 60 and 70 centimetres.
The goal showed also that Ronaldo's recent knee issues have been firmly put to bed with the Juve forward now having found the net in five consecutive games after sitting out the match against Atalanta to take his tally for the season to 12 in 20 appearances, landing the Portuguese yet another European record.