Lionel Messi: Barcelona move on contract renewal
According to Spanish news outlet Mundo Deportivo, their has now been some official movement on the negotiations between the club and star player.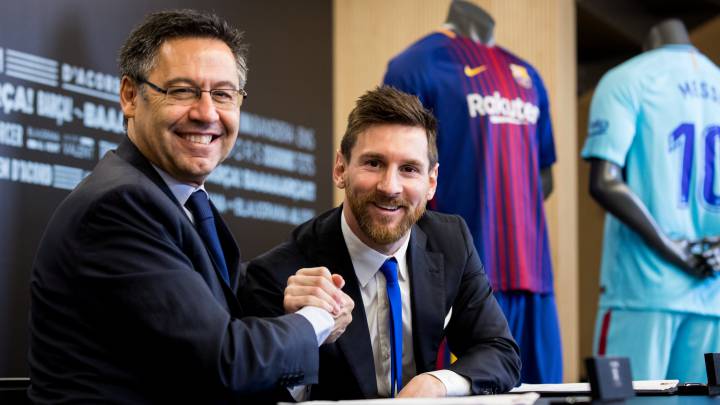 According to Spanish daily Mundo Deportivo on Wednesday evening, FC Barcelona have already made contact with Jorge Messi, Lionel's father, to begin talks for the player's contract renewal. His current deal is due to expire in June 2021.
Messi contract talks begin
This is just one more step in Barça's attempts to get their talisman to sign an extension. Club president Josep Bartomeu has said repeatedly that Messi will remain at the Camp Nou until "whenever he wants" and has also been confident that the Argentine will indeed renew, in spite of some rumours that he may be tempted away for a final challenge elsewhere. Bartomeu's clear objective is to get this particular extension sorted.
For his part, Messi has reassured blagrana fans about his future upon receiving his record sixth Ballon d'Or earlier in the month. However, as previously reported by Spanish news outlet El Pais, the forward has a clause in his contract stating that he can leave Barça at the end of this season if he wishes.
Although renewals the size of Messi's always involve a lot of small print and numerous clauses, few doubt that he will put pen to paper in the coming months, with an expectation that it will be finalised by the time we reach the summer of 2020.