Real Madrid will have to pay to get Odegaard back next summer
Real Madrid will need to pay four million euro to break the initial two year deal as stipulated in the original agreement with Real Sociedad.
Martin Odegaard, it appears could have the final word on where the 2020-21 season takes him, whether to remain with the Basque side in the second season of the agreed loan period or return to the Santiago Bernabéu and fight for a starting place in next season's Real Madrid side.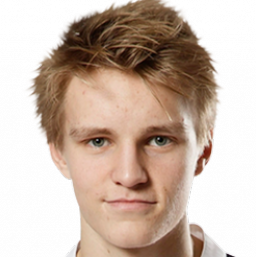 As previously published in AS English, Real Madrid have already put the wheels in motion to secure a return for the Norwegian player next summer but Real Sociedad club representatives have confirmed that no-one from the Bernabéu side has established contact with a view to ending the loan term sooner than the original two year term.
If Real Madrid do push the initiative to recover the 21-year-old after just one season of the deal, then a sub-clause of the term would be triggered and the club from the capital would be liable to pay a an administration related fine which could rise to as much as four million euro although given the cordial relationship that exist between both clubs, Real Madrid are optimistic that this fine could be waived or reduced.
Kubo a potential alternative