Barcelona: Ter Stegen decides against surgery
Barça have considered surgery as a solution to the goalkeeper's ongoing tendon problems in his right knee but that would leave him sidelined for three months.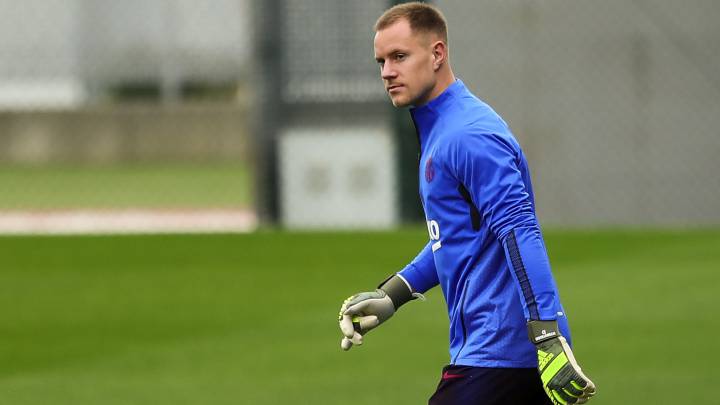 On Monday, Barcelona's medical department issued a medical update on Marc-André Ter Stegen who is facing an unspecified length of time out on the sidelines while he receives treatment for the ongoing tendon problems he is experiencing in his right knee. It's not the first time that the German goalkeeper has been forced to step out of the side because of issues to the patellar ligament - it is a problem that hasn't gone away. Barça's medical team have suggested to Ter Stegen that maybe the only way he can remedy his knee worries for good is by undergoing an operation but the keeper has dodged the question. The reason why the keeper is so against the surgery option is that the recovery period is between 10 and 12 weeks.
Ter Stegen has ruled out going under the knife while the season is in progress as basically, it would mean he would be out for the rest of the campaign. He is also against going to the operating table before this summer's Euros - especially as he is competing with Bayern Munich's Manuel Neuer for a place in the Germany side.
Ter Stegen - to operate before or after the Euros
One option would to have the operation after the Euros which would allow him to use up his month of holidays. However, if Germany reach the final on 12 July, that would complicate things for the things - he would not be able to return to the first team until the end of October and that is a long time for a goalkeeper to be out of action.
For the time being, it seems Ter Stegen will continue with his conservative treatment. He is expected to be out for at least another 10 days which means he will sit out the Catalan derby on 4 January and will be doubtful for the Spanish Super Cup semi-final against Atlético five days later.