Barcelona: Ter Stegen ruled out of the Spanish Super Cup
Valverde admitted today that the club and player agreed on a conservative approach to treat the tendon problems the keeper has been having in his right knee.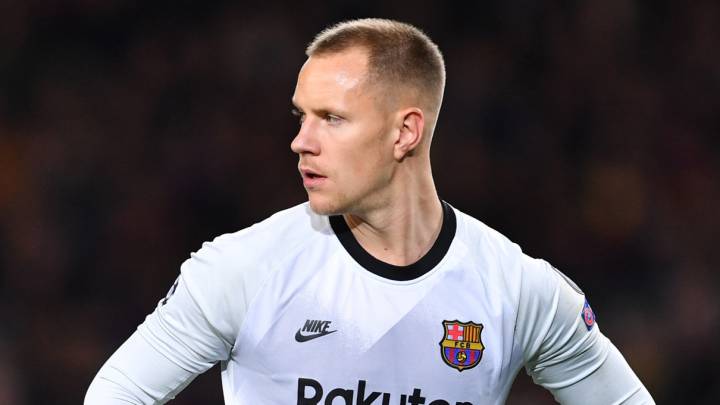 Barring any surprises, Marc-André Ter Stegen won't only sit out tomorrow's New Year opener against Espanyol, but will also miss the Spanish Super Cup which this year, will be played in Saudi Arabia. The German goalkeeper, who has been suffered an ongoing problem with the tendon in his right knee, continues with non-invasive treatment. Valverde admitted in today's press conference that the player and club agreed to follow a conservative approach to his injury over the Christmas period. Ter Stegen hopes he can avoid a trip to the operating table.
Ter Stegen expected to be out for one month in total
Barça's last game was on 21 December and the plan was for Ter Stegen to rest before the first game of 2020 - the Catalan derby against Espanyol. That would have given him three weeks to focus on his recovery, with the hope he would be back for the Super Cup. The problem is that the treatment isn't working as well as medical staff had hoped. It's been a long, slow recovery and doctors have reached the conclusion that it would be better for the keeper to miss the Super Cup and see if he feels any better to return for the meeting with Granada on 19 January.
Neto to make LaLiga debut
While some members of Barça's medical team have recommended surgery, but that is a last resort for the player as Valverde explained: "I don't know. I'm not a doctor. But that's an option we haven't spoken about (coaching staff, player and doctors). We hope that the pains will gradually subside on their own. That's why we haven't taken any extreme measures". So while Ter Stegen gets better, it's chance for Neto to step up and make his LaLiga debut .