Real Madrid: Eden Hazard's 'Derbi' objective
Zinedine Zidane had hoped to have his Belgian star back for the new-form Spanish Super Cup, but has been forced to make plans without him.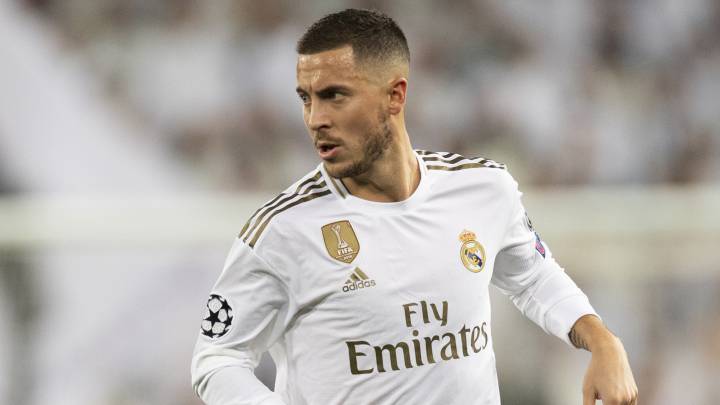 Eden Hazard continues to be a concern of Zinedine Zidane as the French coach plans a complicated looking January. Coming up for Real Madrid over the first month of the new decade, in addition to commitments in LaLiga, are the battles within the newly formatted Spanish Super Cup as well as their introduction into the Copa del Rey.
Hazard warning for Atlético
The French coach expected to have the Belgian winger for the trip to Saudi Arabia, but an ongoing debate between the medical team and the player himself has determined that it is best not to accelerate the process of his return until the ankle discomfort has gone completely. The kick that his compatriot Meunier gave him during the game against PSG was a hard one and work in the gym, along with patience, has been required.
The feeling is that in eight to ten days he will be back working with the ball, allowing him to get some sharpness before returning to the first team. Hazard's dream at the moment is to be raring to go for the Bernabeu derby against Diego Simeone's Atlético Madrid, set for Saturday 1 February at 16:00 CET.
A derby match would provide the player, who turns 29 on 7 January, with a chance to remove a thorn in his side at Los Blancos. The Belgian is yet to truly shine in any of the big LaLiga clashes and in front of his home crowd, on his return from injury, this would be the perfect setting. He went relatively unnoticed in the reverse fixture at the Wanda Metropolitano (although it was only his fourth game after the serious injury that had delayed his debut at the start of the season), and he missed out on the Camp Nou Clásico due to his current knock.
The two injuries he has suffered at Real Madrid have prevented Hazard from reaching a thousand official minutes in the famous white shirt. He sits on 982 minutes (45.5% of those that have been avaialable), which makes him the ninth most used player by Zidane.
Supporters can't wait to have him back and firing.