PSG
Cavani changes his mind about not leaving PSG in January
According to L'Equipe, Cavani has changed his mind about not leaving PSG in January and is eager to make a move in search of more playing time.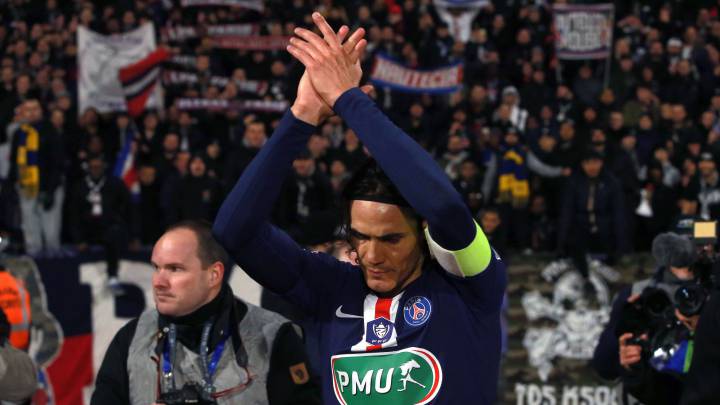 Edinson Cavani scored his 198th goal for PSG on Sunday during a 0-7 win over Linas. He continues to expand upon his legacy at the club despite rumours that he is set to leave. The Uruguayan played as part of a second string squad, however, and could change his mind about not leaving during the winter transfer market as opportunities continue to dwindle for the player.
According to L'Equipe, Cavani wants to leave PSG in January in search of more playing time. This season he has started just six games and with Mauro Icardi's fine start to life in Paris has left Cavani on the outside looking in. Atlético Madrid have an agreement with the player but to pay €12 million for him now along with €10 million in salary when he will be free in June is preventing a deal from being done.
Thomas Tuchel is expecting Cavani to stay. PSG have named their price, however, and the competition in the squad is fierce with Neymar, Mbappé, Icardi along with Sarabia and Di Maria all vying for time on the field too.
The French newspaper also say that Manchester United along with Chelsea are interested in signing him but are looking at a summer transfer too. Leonardo, the sporting director of PSG, is opposed completely to Cavani's exit in January. He would be forced to find a replacement for the striker and would be hard pushed to find one as loved as the 'Marador' is at the Parc des Princes.