REAL MADRID
Jorge Jesús scolded by Flamengo president for commenting on Reinier deal
Marcos Braz, the president of Flamengo, has responded to Jorge Jesús after his comments saying €30 million for Reinier was too low for such a talent.
Reinier will become a Real Madrid player in the coming days. The young Brazilian, who will play with Real Madrid Castilla to start his career in Spain, will sign for €30 million on a six and a half year deal.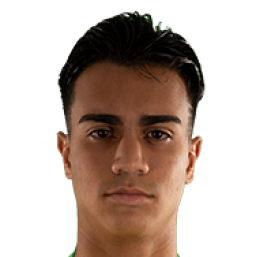 Jorge Jesús, Flamengo's manager does not like the price tag, however, and has made it clear that €30 million is not enough for a young talent brimming with potential.

The club's president, Marcos Braz, has made it clear to Jesús that the financial side of things is not part of his remit as the manager according to Globoesporte.
"When we were looking at Jorge Jesús, we were looking at him because we were sure he would get us results," said Braz. "We believed in his work. But on the financial side of thngs, it's not appropriate for him to make this analysis."
"I won't discuss it but he doesn't need to make this type of analysis as we have departments inside the club with the capacity to value players," he continued.
The Portuguese coach is doing a fine job since landing in Brazil bringing them to the Club World Cup where they lost out narrowly in the final to Liverpool. It remains to be seen if this scolding has larger consequences.