Real Betis president wants to sign Guido as soon as possible
A Betis entourage arrived in Mexico with the sole purpose of signing Guido Rodríguez but they know it is not going to be easy.
Real Betis started on Tuesday negotiations with América of Mexico to complete the transfer of Argentine International midfielder Guido Rodríguez, with his current club asking for close to 10 million euros.
"We have a good relationship with América and our goal is to find a middle point between what we want, what América wants and what Guido wants. We hope to reach an agreement as soon as possible," said Federico Martinez Feria, Real Betis President as he arrived in Mexico.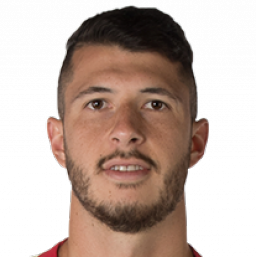 It is rumored that the Spanish club had already offered seven million euros for Rodríguez, but that did not satisfy América's bosses who want at least 10 million euros for their star midfielder. Guido's contract however expires in six months, meaning that if he isn't sold now, he will leave for free this summer, something América are desperate to avoid.
América's preferred option is to renew Guido's contract, to avoid losing him for free in the summer, should a deal fail to be reached with Real Betis in the next couple of days. The club considers this is something the Argentine would likely agree to because he wants to leave América on good terms, should he eventually decide to stay or come back in the future.

BETIS HAS BEEN FOLLOWING GUIDO FOR SOME TIME NOW
Real Betis President said that Rodríguez is the perfect soccer player to make his team better, "We lack a player of his quality in our current team, so we think he can be the perfect piece of the puzzle to make us better. We have been following him for some time and now we have to wait for América to accept our offer now."
Martínez Feria also explained the strategy for the next couple of days in Mexico, "We have spoken to Guido and we have a good understanding so far. We will have multiple meetings and we hope to end up signing him at the end of those meetings."