Greta Thunberg adds weight to Federer Credit Suisse criticism
The Swedish activist has added her name to the campaign after 12 protesters appeared in court after refusing to pay a fine for playing tennis inside branches of Credit Suisse bank last year.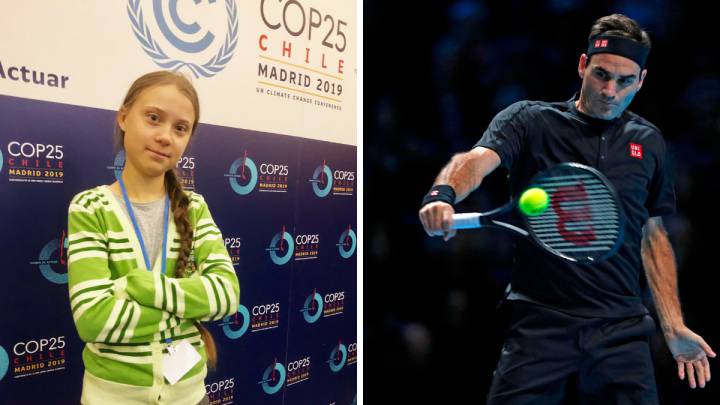 Roger Federer has been recently singled out by climate change activists due to his sponsorship deal with Swiss financial institution Credit Suisse in relation to their investments with fossil fuels.
Greta questons Roger
The protest against Credit Suisse became international news in November 2018 after a dozen young activists entered a Lausanne branch of the bank dressed as tennis players (in a protest against the Swiss player) disrupting daily service. The Swiss climate activists appeared in court on last Tuesday after refusing to pay a 20,000 euro fine for the disruption and argue that Credit Suisse has invested millions in fossil fuel investigation and their banner outside the courtroom bore the message: "Crédit Suisse is destroying the planet. Roger, do you support them?"

The campaign has also been active on social media platforms with the hashtag #RogerWakeUpNow being used to showcase their message. Swedish teenage activist Greta Thunberg also added her voice to the Swiss protesters with retweets of support for their cause.