Luis Suárez: Barcelona's alternatives if no new signing
If Ernesto Valverde is not able to bring in a direct replacement for their injured star this January, Messi and Griezmann may have to change their roles.
Barcelona now know that they are going to be without striker Luis Suárez for at least four months, meaning he will miss the rest of the 2019/20 season. The question being asked is how they cope.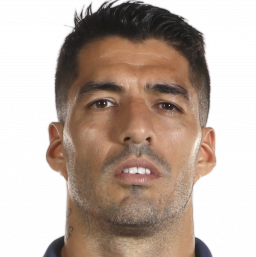 A Luis Suárez shaped hole to fill at Barcelona
The Uruguayan underwent surgery on Sunday morning on his knee, and that leaves the Catalan club without Lionel Messi's most prolific striker partner as they chase title at home and abroad. Suárez' ability to open up spaces that the Argentine can then take advantage of makes him a fundamental player in Ernesto Valverde's side. Given this situation, the club faces two scenarios.
The first is to sign a similarly-styled replacement centre forward in the January transfer market. Inter Milan's Lautaro Martínez is one player who could fit the bill, but it remains to be seen if there is a price that would be agreeable to both parties, €110 million likely to be the minimum level for the Italians.
The other scenario would be not to sign anyone and instead look for alternatives using the pieces that are already in the squad, by no means a simple task. There is no obvious person to step in to do the same role as Suárez, so Valverde could look at adding an extra cog to their midfield wheel, leavig Messi and Griezmann as a front two. That currently seems unlikely, however, with Barça keen to maintain their 4-3-3 set-up.
Using either Griezmann or Messi as a false nine is also open to discussion. This could see Carles Pérez or Ansu Fati brought back into the first XI, ahead of the return of Ousmane Dembélé, who is not expected back until mid-February. Some have also muted the idea that they take a bet on another talented youth player, Abel Ruiz, but again this doesn't feel like the secure option.
Whatever their decision, it needs to be made quickly, and it has to work, especially if Valverde is to survive in the dugout for much longer.