Carlos Vela: "I would love to see Chicharito in the MLS"
Lasts year Most Valuable Player, Carlos Vela spoke about what would it mean to him to have Chicharito in the same league and city in the next season.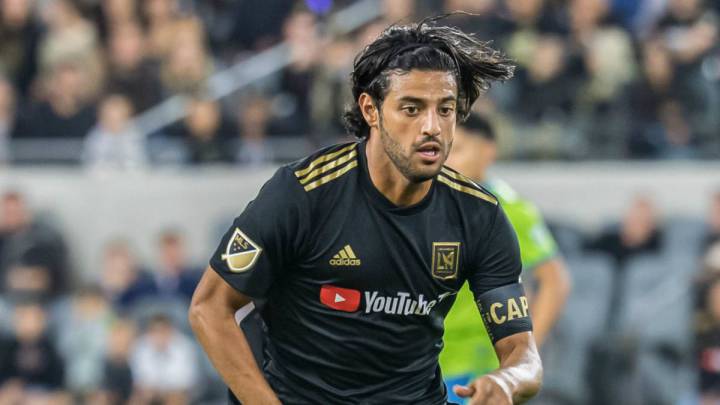 In the past few days the possibility of seeing Chicharito in the MLS has increased and even Galaxy's sport director, Dennis te Klose confirmed that they are doing all they can to sign the Mexico striker.
Galaxy's entourage traveled last week to Seville to concrete this deal as soon as possible. Today many teams in the MLS started their preseason and one of the was LAFC, where at the end of practice the reigning MVP, Carlos Vela, spoke about having his good friend okaying in the same league and city as him.
"I think that it would be a win-win situation for everyone. He gave mexican fans a lot to cheer throughout his career with the national team, in Chivas and all the European clubs he has played for"
Carlos Vela and Javier Hernandez both started their career in Chivas youth team, and have played alongside in two World Cups now. So for LAFC's captain it would be important for his friend to join Galaxy.
"If he ends up joining Galaxy it would be fantastic, he is a goal scoring machine and he not only helps his team offensively but defensively as well. I already talked to him about what it is playing in the MLS but I can't tell you what we talked about because I'll get in trouble."
In the next couple of days LA Galaxy should be receiving a concrete answer from Chicharito and his actual club, Sevilla, if he is going to play or not in the MLS this year, or stay in Europe for six more months.