Carlos Vela admits he will miss Zlatan Ibrahimovic this season
The former Major League Soccer MVP has acknowledged his admiration for the Swedish striker, admitting he will miss their rivalry in 'El Trafico.'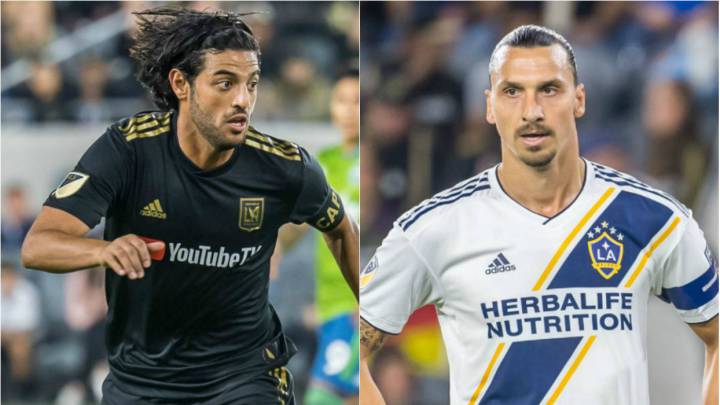 Zlatan Ibrahimovic is one of the biggest stars to have played in the MLS. Right from his first game, the Swedish striker demonstrated he came to the league to leave a mark, scoring a brace in Galaxy's 4-3 victory over LAFC in the first-ever 'El Trafico'.
From then on, the matches between both teams centered around Carlos Vela and Ibrahimovic. And during and interview with ESPN, the LAFC captain admitted that he will miss facing the big Swede, who left LA at the end of last season to continue his career in Italy with AC Milan.
"Of course I will miss him, I think that he is an amazing player with an amazing career and he helped me become an even better player last season. It is always important to face the best players in the world," said Vela.
Vela happy to see Chicharito playing in the MLS
Chicharito Hernandez, who joins Galaxy to replace Ibrahimovic, is the biggest signing this year for the MLS. And Vela said he was happy his friend and compatriot will be playing in the same league, jokingly addding that Hernandez will motivate him to retain the MVP title this season.