Andres Guardado wants to play his fifth World Cup in Qatar
The current captain of Mexico's national team has his mind set on playing at the Qatar World Cup in 2022, which will put him among a select group of players.
Andres Guardado is currently playing for Real Betis and will turn 34 years old in September, but he has his mind set on playing with Mexico the next World Cup in Qatar in 2022. If this happens he will join a select group of players in the history of soccer with five appearances in five different World Cups.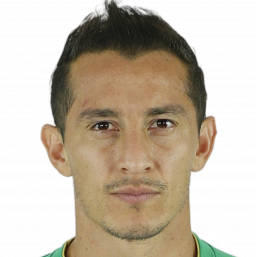 The only players that have so far achieved this record are Antonio Carbajal (Mexico), Rafael Marquez (Mexico), Lothar Matthaus (Germany) and Gianluigi Buffon (Italy).
Currently Andres Guardado is one of the few active players in the world that can achieve this historic number, while Cristiano Ronaldo and Lionel Messi are one World Cup behind.
"I have my mind set already for me it is very clear what I want. Only four players in the history of soccer have achieved this and to play my fifth World Cup for me it will be a dream come true. That is why I am very motivated to stay in shape and keep playing in Europe," Guardado said to news media outlets in Seville.
So to achieve this goal, Andres Guardado renewed his contract with Real Betis until 2022, the same year that the World Cup will be held. The veteran Mexican midfielder said the longer he stays playing in Europe, the better chances he will have to make it to the next tournament with the national team.
So far Guardado has played in 161 games with Mexico's national team, he has scored 28 goals and his first games traces back to December 2005 when he was 19 years-old. "It is true that each summer there are rumors about me returning to the Liga MX or playing in the MLS, but I have a goal that is to play in my fifth World Cup and to achieve that goal I believe the best move for my career is to stay with Real Betis until 2022."