TUDN: LA Galaxy leave 14 jersey open so Chicharito could claim it
According to TUDN, LA Galaxy have taken the 14 jersey off Joe Corona and left it vacant for this season, so it appears that Chicharito will be wearing his favourite number.
All the indications are that Javier Hernández will be playing with LA Galaxy this year. The team has been negotiating with Sevilla for the last few weeks and they have finally reached an agreement for the Mexican international, who will become the highest-paid player in Major League Soccer.
There are many rumours that indicate that Chicharito will be presented by LA Galaxy this week and will be wearing the number 14, which belonged to Joe Corona.
According to TDN, five-time MLS champion Corona will be wearing a new number this season and Chicharito will be filling in the spot that Zlatan Ibrahimovic left last year. The Mexican striker is looking to play more this season because so far he has 902 minutes in 17 games with Sevilla.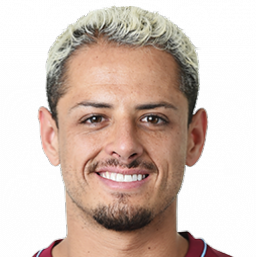 Chicharito's numbers
Hernández wore numbers 45 and 25 before wearing number 14 when he made his debut with Chivas. In 2010 he signed with Manchester United, where he continued wearing that number, and he will most likely keep wearing it with LA Galaxy.