Carlos Fierro admits being a fan of Chicharito Hernández
San Jose Earthquakes striker watched the NFL game between 49ers and Packers where he admitted his admiration for Chicharito Hernández.
San Jose Earthquakes striker Carlos Fierro attended the NFL game between San Francisco 49ers and the Green Bay Packers. Prior to kick-off he commented about new LA Galaxy signing Javier Hernández in an interview with TUDN in which he declared that he has always been a Chicharito fan.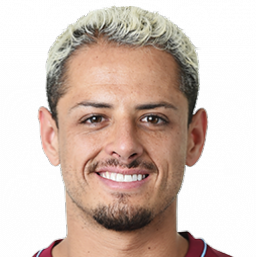 "He is an historic player for Mexico because of what he has done with his career. He is my idol with out a doubt. He will make this league better", Fierro commented.
The striker believes that when players like Javier Hernández join the MLS, they improve the league and believes it is a positive thing that he will be playing for LA Galaxy. Fierro also said that the rivalry between San Jose and LA team will grow and their games will be more intense this season.
He is sure that Chicharito will do well in the MLS and he also talked about the differences between the Liga MX and the league he is currently playing in. "Both are very competitive leagues but the MLS has brought bigger stars like Zlatan, Carlos Vela, Jonathan Dos Santos and now Chicharito. The league is just getting better and I feel good playing here it has helped me improve a lot."

Earthquakes' season about to star
Matias Almeyda's side will begin their 2020 campaign against Toronto on 29 February at the Avanya stadium. They will also be at home for the second game of the season against Minnesota United.