Sergio Ramos set to reappear against Valladolid
The Real Madrid captain completed his second full training session with the rest of the Real Madrid squad and is expected to start against Valladolid.
The Camas born defender sustained an ankle problem in the final of the Spanish Super Cup against Atlético Madrid played in Jeddah earlier this month and this has forced him to miss the home LaLiga clash against Sevilla at the Bernabéu and last mid-week's away trip to Salamanca to face Unionistas. His return to the defence will see either Militao or Nacho cover the right back position with Dani Carvajal ruled out via yellow card sanction accumulation.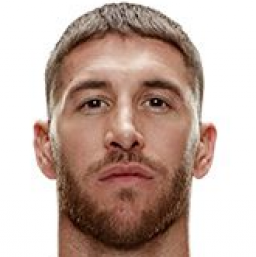 Gareth Bale joins both Eden Hazard and Asensio on the injured list after the Welsh player twisted his ankle at "Las Pistas" on Wednesday during the Copa del Rey third round tie. at present it's still unclear as to how much time the Cardiff born striker will be ruled out for as a result of the ankle problem.