Eriksen grows impatient but Zidane just fine without the Dane
The Dane was all set to leave Spurs in the summer but wanted a move to Real Madrid. Zidane said no and that decisions seems to be the correct one.
Christian Eriksen waited until the last minute to sign for Real Madrid but could not hold out any longer and has joined Antonio Conte's Inter Milan side. The 27-year-old was aware that Zinedine Zidane wasn't pushing for his signing despite the fact that he had a pre-agreement with Real Madrid and finally accepted the Serie A side's proposal.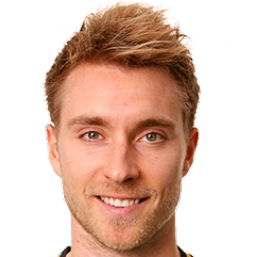 Eriksen's next move looked clear in the summer when he was all set to join Manchester United. That deal dell apart at the last minute when it looked imminents. The reasons were two-fold; he didn't want to live in the United Kingdom for personal reasons (Turin was his other wish) and above all, he wanted to move to Real Madrid.
Until the last moments of the market, the Dane was hopeful that Zidane would make another push for him. He was hoping that the Real Madrid manager would do a u-turn after originally turning down the player. Eriksen stayed at Spurs from there but was always set to leave the club.

Eriksen's future wasn't concerning him too much, however, because he had the advantage of a deal that was expiring in 2020. Levy, a notoriously difficult negotiator, had to accept that the 27-year-old would leave and he said yes to Inter's reasonable offer of €20 million. 
The move is a result of Eriksen's impatience and because Zidane wasn't convinced. The Dane is a very interesting player, technically excellent and productive. He would have come at a good price too but Zidane has been able to manage perfectly fine without him.