Barcelona confirm they will not sign '9' to replace Suárez
Barcelona have decided against making any hasty last-minute acquisitions after talks with Valencian centre-forward Rodrigo fell through.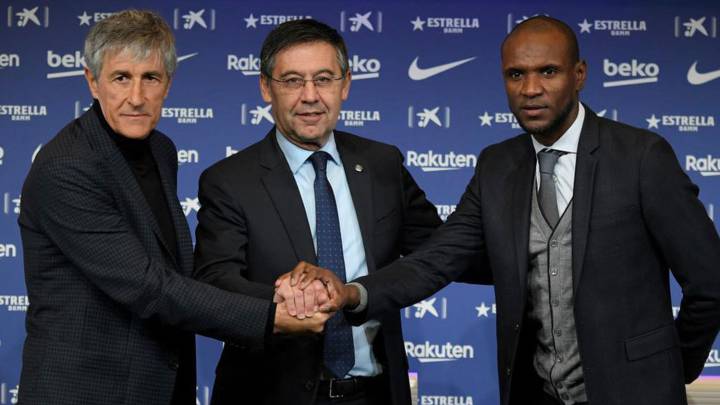 Barcelona have confirmed that they will not sign a centre forward replacement for Luis Suárez in the January transfer market, as had been expected.
Guilermo Amor, Barça's director of institutional relations, made the announcement on the club's official TV channel on Thursday evening, one day ahead of the transfer window's close in Spain.
Barcelona were on the lookout for a replacement number '9' following confirmation Suárez would miss the majority of the rest of the season due to a knee operation, with Valencia's Rodrigo and Inter Milan forward Lautaro Martínez both being linked with Camp Nou.
Talks had begun with Rodrigo but have now broken down, while the signing of Martínez is seen as nigh on impossible at this point. With no hope of signing either player, the club have decided not to make any hasty last-minute acquisitions.
Barcelona heed lessons from Coutinho, Boateng failures
Lessons from January transfer failures of the recent past – namely Philippe Coutinho, now on loan at Bayern Munich, and Kevin Prince Boateng, whom the club chose not to buy after an underwhelming loan spell at Camp Nou – undoubtedly played a part in board's decision to take a conservative approach this time around.
Having contributed 25 goals this season (14 goals and 11 assists), just one less than Lionel Messi, Suárez will be sorely missed as Barcelona look set for a drawn-out battle with Real Madrid for the LaLiga title.