Ajax CEO Edwin van Der Sar: "The atmosphere at Aspire is perfect"
Ajax CEO Edwin van Der Sar says he was very impressed with what he saw during the club's visit to Aspire Academy in Doha this month.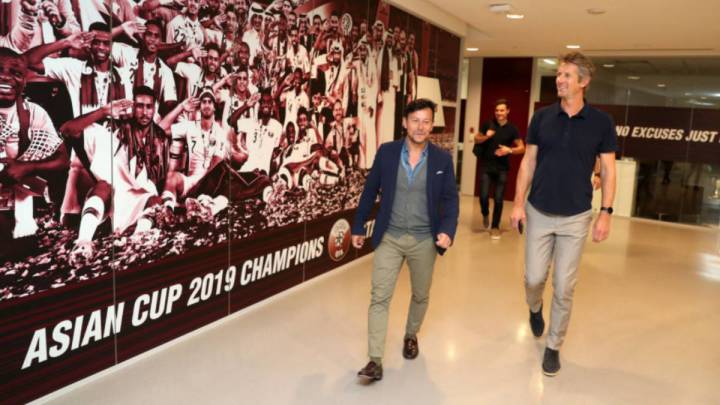 Ajax CEO Edwin van Der Sar has said that he and his team were extremely grateful for the experience gained during this month's stay at Aspire's academy of sporting excellence in Qatar's capital, Doha. The Dutch former player described the atmosphere at the Aspire complex as perfect, conditions which provided his players with everything they needed - along with all of the other facilities available on site.
Van Der Sar added that he is sure that 2022 World Cup Qatar is going to be a great success, and that the decision to stage the tournament in winter was the right one because the winter climate is more favourable for playing football matches compared to the high temperatures experienced during the summer.
"Of course I was delighted to return to Doha, I used to visit regularly when I was a player at Manchester United and Ajax, my last visit was almost five years ago," Van der Sar explained in a television interview.
As for his executive role at Ajax, Van der Sar added that while the years of experience he built up during his playing career as helped him in his new position, he also feels almost like a player who is just starting out and trying to prove himself within his team while soaking up the advice of the veteran players.