Erling Haaland goals keep on coming at Borussia Dortmund
After moving to the Bundesliga club in January, the young star has come off the bench twice to score, and in his third game did it from the start.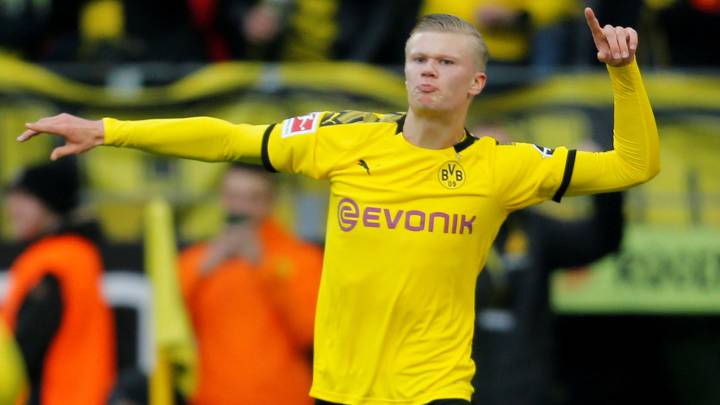 Erling Haaland suggested that goals came easily to him at RB Salzburg. And people questioned the standard of the Austrian league. The young Norwegian then moved to Borussia Dortmund and the is setting records from the start.
Haaland: the goal machine
On the 77th minute of the black and yellow's league game against Union Berlin, the 19-year old was substituted. That change came just after he had scored his second goal of the game, leaving his team with a more than comfortable 5-0 lead.
The brace in his third game for his new club adds to the two goals last time out against Cologne and the hat-trick before that against Augsburg, both after emerging from the bench.
His manager said that he needed to play his way into the starting XI. Most would say that he's nailed on from now on, with seven goals in 136 minutes played. That's an average of 19.4 minutes per goal.
That release clause, eh!?