Real Madrid's Varane explains why the squad gave Mendy a brick for Christmas
Madrid centre-back Raphaël Varane says he's not a big fan of VAR: "It hasn't resolved the protests, I don't like it. It's taken the emotion out of the game".
Raphaël Varane feels that VAR has taken the emotion out of the game and has not stopped players from protesting about borderline decisions. Speaking after Saturday's derby win over Atlético, Madrid's first home win over their neighbours in the league in eight years, the French centre-back also revealed why the squad decided to give Férland Mendy a brick as a present in their Secret Santa Christmas party...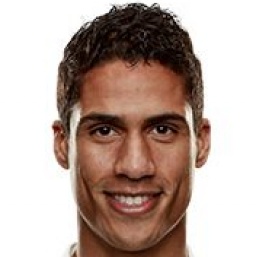 Overall thoughts on the derby. "We're still on a roll. We have fantastic group of players and the ability to punish other teams. We always have options - regardless of how our opponents play. We're in a good moment. We have to keep going".
Zidane got his tactics wrong. "We were going to change the formation. We had to take the game to Atlético. We started playing more down both wings and that gave us more opportunities. We capitalised on the speed Lucas and Vinicius have".
Real Madrid, unbeaten since October
What has changed since the defeat to Mallorca. "It hasn't been a change from one day to the next - it's been more of a continual change. We have a lot more self confidence now. We believe in what we are doing and we want to continue that way. Every player makes a contribution and that's important".
VAR. "I don't really like VAR. It's changed the sensations out on the pitch. It's changed the way games are refereed and takes the emotion out of the game. It hasn't stopped players from protesting to the ref. So I don't like it very much".
Another clean sheet: "As a defender, I am always pleased when we don't concede, but that is down to the work of the whole team. Our defence is much tighter now but the rest of the team are doing a fantastic job. We defend with a lot of intensity, leaving our rivals few chances to score. It's one of our strong points and I hope we can continue this way".
Mendy, from sub to first choice: "He's looking good and confirming the potential he has. He's a very good players and defensively he is very solid. He also has great physical strength so he is able to exert himself a lot during a game. He's adapting well and getting to know what Madrid is all about. Being French, I'm able to help him to settle in".
Mbappé's future: "We all know the great player he is. He's not a Madrid player though, so I'm not going to say much more about him. I've spoken about him before and you know highly I think of him".
Madrid players' Christmas present to tough guy Mendy
Giving Mendy a brick as a present at the Christmas party: "We gave him a brick because sometimes, in training, he can be a bit tough and he's always kicking his team mates. It's just a little joke. We know he's a great defender, physically he's incredible and he helps the team a lot. We know the quality that Marcelo has, and he's very good too... It's good that the team has that kind of quality and competition for places".