Richard Sanchez, homesick and depressed at Atlético Madrid
The Mexican goalkeeper regrets not having a strong enough mentality to stick it out at Atlético Madrid when he was younger because he missed his family.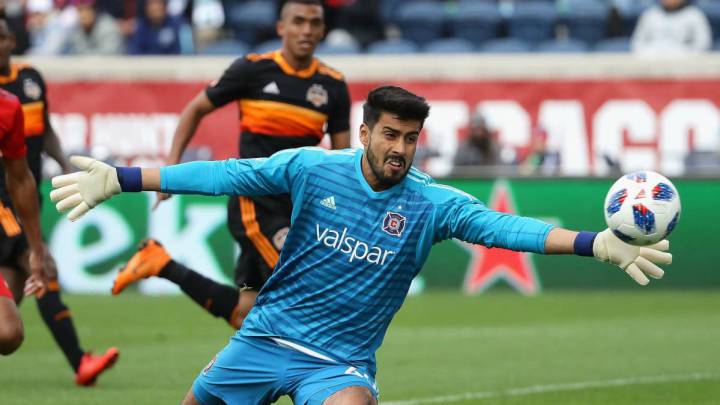 Richard Sanchez is currently playing in the Major League Soccer for Sporting Kansas City but admits that his career could have turned out quite differently had he decided to stay at Atlético Madrid's youth academy.
During an interview for Goal, the Mexican goalkeeper recalled that that he missed his family and got depressed being so far away from home so he decided to leave Spain. He continued his career as in Mexico and then the United States.
"I think maybe I should have been stronger mentally when I was with Atlético Madrid, but I got too depressed because I was far from home. Honestly, I was just not happy - I was only 13-years-old. I did learn what it felt to be alone and that eventually helped me when I grew up," said Sanchez who is proud to say that he shared the dressing room as Saul Ñiguez when they during their time together in Atleti's youth academy.
Choosing the MLS
The Mexican keeper feels that he made the right decision to further his career in Major League Soccer. "There are many reasons why this is such a good league, for instance the facilities are amazing and how they treat you as a player. That is why these teams are bringing in big players and it is also very competitive."
Chicharito coming to the MLS
Major League Soccer has attracted some of the big Mexican players like Javier Hernandez and Alan Pulido - something that Sanchez is all in favour of because he thinks that it makes the league even more competitive. "I am so happy that they are now playing in the MLS. With players like Chicharito or Pulido it makes the league even more competitive. I have played here a lot and each year it gets tougher and tougher."