Mbappé refuses to apologise to Thomas Tuchel
The German coach gathered the PSG first team squad together to clear the air after the weekend's tension as the club prepare for an away trip to Nantes.
Despite a exemplary season for PSG on the pitch with positive results seeing the side topping the French table and progressing to the Round of 16 in the Champions League, enmity continues at the Parisian club following the fall-out from the touchline tension between coach Tuchel and striker Mbappé following the forward being substituted during the league win last Saturday at Parc des Princes.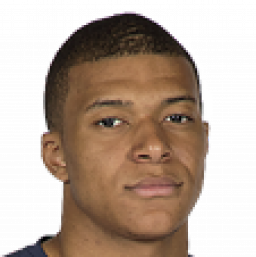 The German coach has seen a series of problems accumulate with Edinson Cavani now frustrated after his failed move to Atlético Madrid, Neymar's Sunday night birthday celebrations some two days ahead of a Ligue 1 trip to Nantes and now the tension with star striker Mbappé.

No apologies 
The head coach acknowledged these problems in his pre-game press conference and confessed to having a team meeting in a bid to clear the air and not help the media to "add to any further speculation". During the meeting Kylian Mbappé didn't apologise to the German manager but did admit that he may have overreacted and his reaction was no slight against Edinson Cavani or Mauro Icardi.
Sporting director Leonardo was keen not to comment on the matter deeming that the situation is commonplace at a big club with star players with each individual anxious to secure as much playing time as possible.