Valencia president reveals details of Barcelona's failed bid for Rodrigo
Valencia president Anil Murthy has stated that the club did not receive "a suitable offer that reflected the high quality of the player" following Barcelona's failed bid.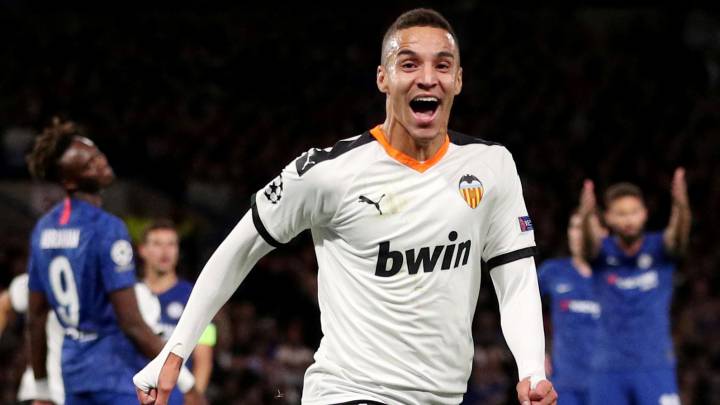 Valencia president, Anil Murthy, has given an interview to club fan outlet, Batzine, in which he revealed details about Barcelona's reported move for Los Ches striker, Rodrigo.
Barcelona were hotly tipped to sign Rodrigo as a replacement for the injured Luis Suarez during the January transfer window.
But in the end El Blaugrana could not put together a sufficient offer for the player, according to Murthy, who claimed that Valencia wouldn't "entertain offers which are not backed by money".
"I was getting lots of calls for a number of our players. In the market, there'll be a lot of offers," he told Batzine.
"In the end, if the offer is very good, then you have to accept because as a responsible club, before you buy you must sell. You've got to manage your finances. For Rodrigo, it's normal – last time was Atlético, now was Barca."
EXCLUSIVE: Going, going... not gone! Talk was rife that Rodrigo was gonna go, but he stayed. What happened?
Find out all about the January transfer window, in an exclusive interview with Valencia Club President Anil Murthy.

— Batzine (@Batzine1) February 3, 2020
Rodrigo offers didn't reflect his quality - Murthy
The Valencia president added: "Valencia did not receive a suitable offer that reflected the high quality of the player. Everyone in the market knows what Valencia were asking for.
"And if you can offer with real cash, then great. If you can't guarantee an exact kind of payment, then we can't go through with it. We'll not entertain offers which are not backed by money, because it also destabilises the player."
Barcelona had reportedly proposed a complicated deal that involved the purchase of Sporting Lisbon midfielder Bruno Fernandes and then loaning him out to Valencia for the rest of the season in exchange for Rodrigo.
But by the close of the window, Rodrigo had not joined Barcelona, while Bruno Fernandes ended up signing for Manchester United.
Barcelona have subsequently been left without a centre forward for the majority of the rest of the season as Luis Suarez continues his recovery from knee surgery.