REAL MADRID
Real Madrid: Rodrygo loses a step
The Brazilian has been left out of Zidane's squad for the second league game in a row and has taken a step back in 2020 but he remains part of Zidane's plans.
The focus has shifted away from Rodrygo at the start of 2020. Zidane, who gave him several opportunities from October until December, has cooled on the Brazilian with just 166 minutes out of 630 played so far this year, a meagre 26%.
Zidane left him in Madrid for the team's trip to Pamplona to play Osasuna on Sunday in LaLiga. It's the second time in a row after he was left out of the squad for the Madrid derby also.
Rodrygo isn't too pleased as he wants to play as much as possible but he is also not too concerned. The Brazilian assimilated well into Zidane's plans and he is aware of the manager's rotations. They have affected almost the entire squad. A prime example was the Copa game on Thursday against Real Sociedad with Courtois, Varane, Mendy along with Carvajal and Casemiro missing out. 
No return to Castilla for Rodrygo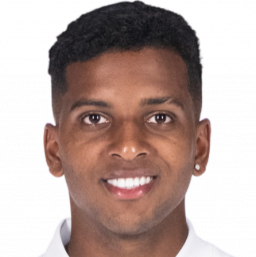 The relationship between Rodrygo and Zidane is very good. That was evident in an interview with ESPN recently when the youngster said: "He is a very good person and alway speaks to me and gives me advice. He calls me to his office and shows me what I did wrong tactically and technically. And what he did as a player so he can help me. He has helped me a lot."
Rodrygo's absence from Sunday's squad has put the brakes on his rapid emergence but it is not a setback. A minor detail is that he wasn't called into Castilla's squad on Sunday against Las Palmas Atlético either. He is a part of the first team squad.