With VAR, PSG "would have eliminated Barcelona from the Champions League" - Unai Emery
The Basque coach gave an exclusive interview to France Football in which he opened up about the positives and negatives of his time at PSG.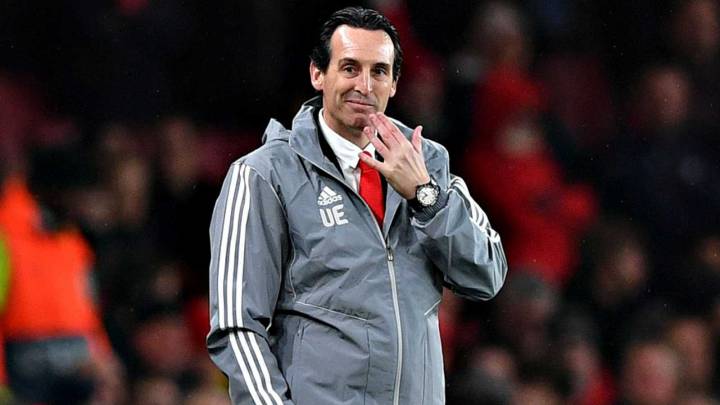 Unai Emery gave an exclusive interview to France Football in which he spoke about his spells at PSG and Arsenal. He confessed that he decided to further his career in Ligue 1 with the aim of becoming one of the best coaches in the game, and feels that his team would have knocked Barcelona out of the Champions League had VAR existed when they met at the last 16 stage in March 2017.
Two seasons at PSG: "I won Ligue 1, four domestic Cups and two Super Cups. The objective though, was to win the Champions League. In my first season (2017), we put in a superb first leg against Barcelona, but in the return leg, we were knocked out because VAR didn't exist at the time. We were clearly eliminated because of refereeing decisions. The following season, against Real Madrid, we lost to a team who had made history by winning the Champions League three years running, and there were also refereeing discrepancies in that tie".
Losing 3-1 to Madrid in the Last 16 first leg in 2018
Leaving Thiago Silva out of the side for the first leg against Madrid: "I wanted the team to defend high. Thiago Silva is a great player, but he didn't agree with that decision. I wanted him to come out of his comfort zone and defend higher up the pitch, I worked with him on it but it wasn't successful. That trait in his was reflected throughout the rest of the team, which had a natural tendency to drop deeper, which is what happened at Camp Nou the previous season".
Relationship with Al-Khelaïfi: "I always felt supported by PSG's president. For example, when we were about to sign Neymar, he explained that it would be down to me to create a team around Neymar. And for the great player he is, you don't need to tell him that he has to adapt to the team. You have to create a team to fit around him".
Experience at Arsenal: "As a team, Arsenal were in decline when I arrived. Despite having a bad patch at one point during the campaign, we sorted things out and ended up contesting the Europa League final and ending fifth in the Premier League. But we lost the team's four captains as well as several important players and tipped us off course from the direction we wanted to go in".