BARCELONA
Dembélé in Finland for operation, striker incoming for Barcelona
The French attacker travelled to Finland on Monday where he will be operated on as Barcelona step up their hunt for a striker in his absence.
Ousmane Dembélé travelled to Finland on Monday where he will be operated on by the esteemed doctor, Lasse Lampainen. The doctor will surgically repair the complete tear of the tendon in his hamstring in his right leg.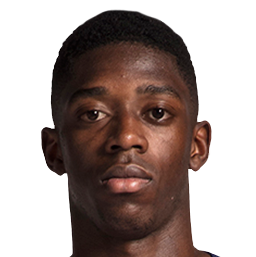 It's the same injury Dembélé had surgery for three years ago on the other leg. His physical condition, although Barcelona remain optimistic, remains worrying.

Number nine incoming once Dembélé absence confirmed
Barcelona will have to wait until the surgery and the results from it before confirming the absence of Dembélé for what could be five months. That should mean the signing of a number nine, who remains at this point unnamed. The club have rejected the idea of Ángel arriving from Getafe and there remains debate within the club as to who it should be.
They are against signing a makeshift striker, who can't really contribute and it's not just because of the experience with Kevin-Prince Boateng. They want to sign a player who fits into what Setién and Barcelona are trying to do.
The outcome remains unpredictable and many names have been mentioned: Lucas Pérez, Loren, Willlian José. It's in the hands of the club now to make a move.